Despite the downturn in the furniture market this year, the Autumn Furniture Fair is still welcoming visitors from all over the world. Shenzhen Yuanfangyuan Furniture brought a new product series "Zhuang Manwu" to Guangzhou Exhibition. The reporter interviewed Mr. Zhuang Weiyuan, the general manager of Yuanfangyuan Furniture, and learned about the participation of Yuanfangyuan.

Mr. Zhuang introduced that this exhibition in Guangzhou Exhibition Square is based on its brand new "Zhuang Manwu", which continues to create comfortable bedroom furniture. The brand is positioned to serve the young consumer groups after 80 and 90. In the product design, the use of rich colors to match, the appearance is rich and lively, more in line with the aesthetic pursuit of the current 80, 90. The simple and modern expression of the overall product leadership, while also strengthening the development of the storage function. It meets the needs of the small-sized home environment of young people in the current urban life, and has more advantages in saving space.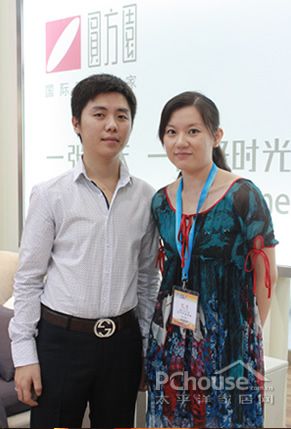 Zhuang Weiyuan, General Manager of Yuanfangyuan (left)

Yuanfangyuan participated in this exhibition and hoped that more dealers and consumers would know the new brand of Yuanfangyuan "Zhuangmanwu" through this platform. The plan is expected to open 40 stores. At the same time, Zhuang Zong is also more capable in accepting new things. In the market grasp and planning, dealers with certain operational capabilities should throw out the invitation of the olive branch. He said: "We will be in the top ten during the exhibition. The top 20 dealers will give special preferential policies. At the same time, we will give greater support in more aspects. We will also increase the marketing in the future to help dealers bring this new brand into the market. ."

Speaking of the downturn in the overall home furnishing market this year, Zhuang Zong also expressed his views. He said that the general market environment cannot be changed, but no matter what the environment, there will always be well-established companies and brands. The outstanding enterprises including Yuanfangyuan need to do together at the moment to create good performance together with the distributors. For this reason, enterprises should strengthen communication and cooperation with dealers.

After asking about the development plan, Zhuang said that he would continue to promote the new products of "Zhuang Manwu", expand the layout of outlets, and attract more dealers to join and cooperate.
Horizon Elliptical,Cross Trainer Machine,Elliptical Workout,Best Elliptical Machine
Zhejiang Kingdom Sports Co.,Ltd. , https://www.zjkingdomsports.com