The 3rd Guangzhou International Garden Landscape and Wonderful Habitat Expo and Guangzhou International Garden Furniture and Garden Facilities Exhibition under the theme of "Beautiful Habitat and Continuous Motivation" in Guangdong Provincial Construction Department, International Garden and Sports Association, China Municipal Engineering Under the strong support of the association, Guangdong Provincial Landscape Architecture Association, Guangdong Guangdong-Hong Kong Economic and Trade Information Exchange Promotion Association, Guangdong Provincial Distributors Chamber of Commerce, etc., from March 30 to April 1, 2011, in Area C of Pazhou Complex of Canton Fair Strongly held, the exhibition area is 24,000 square meters, and the exhibition booth is nearly 900. It has attracted 387 exhibitors from Australia, Malaysia, Art, Health, Century Asia Pacific, Paifeng, Yadi, Zhongyi and Dongen. 76% of the exhibitors said that the exhibition was good in terms of the number of professional visitors, the degree of media attention, the quality of exhibitors, the number and quality of international buyers, and the organization and service of the exhibition. The overall effect was satisfactory. And said that will continue to participate in the 2012 exhibition. At the same time, the exhibition gathered domestic and foreign real estate developers, landscape architecture companies, tourist resorts, engineering design units, architectural design companies, outdoor furniture and facilities distribution agents, municipal companies, architectural decoration companies and planning bureaus, construction bureaus, garden bureaus, There were 26,812 professional visitors from government agencies such as the Tourism Bureau, including 1,800 overseas visitors from Australia, Canada, India, Europe, America and Southeast Asia. The excellent exhibition performance and high-quality professional visitors have made the exhibition become the premier exhibition of garden furniture and garden facilities in Asia.
    Outdoor leisure, unlimited charm. In 2012, we will hold the same exhibition with the company's largest leisure and entertainment exhibition in China, the "8th Guangzhou International Leisure and Entertainment Industry Exhibition". The total exhibition area will reach 100,000 square meters, and the exhibitors will break through 2,500. The number of homes will reach 100,000, let us look forward to the arrival of this exhibition event! Sharing the "First Exhibition of Asian Garden Furniture and Garden Facilities" brings unlimited business opportunities!
Start time: 2012-03-09

End time: 2012-03-11

Venue: China Import and Export Fair

Contact: Zhou Hui

Contact number: 020-28945337

Organizer: China Municipal Engineering Association Guangdong-Hong Kong Economic Cooperation and Exchange Promotion Association Guangdong Provincial Landscape Architecture Association Hongwei Hongwei Exhibition Group

Organizer: Guangzhou Hongwei Exhibition Service Co., Ltd. Shanghai Hongwei Exhibition Planning Co., Ltd.
Range of exhibition:
â—†Garden, outdoor furniture: outdoor, park, community, villa with various wood, iron, aluminum, rattan, bamboo, glass, marble, granite and other leisure outdoor tables and chairs;
◆Shading products: sunshade tents, movable folding tents, various sun umbrellas, various manual and electric curtains, roller blinds, blinds, 烽 nest curtains, bamboo curtains, ceiling curtains, awnings and other products;
â—†Camping supplies: outdoor backpacks, camping equipment, RV camping equipment, camping tents, camping food, motorboats, motorhomes, protective products and rescue equipment;
â—†Garden supplies and landscape sculpture decorations: all kinds of decorative barriers, iron flowers, fountains, flower pots, flower baskets; umbrella stand, wax table, rockery, fountain, garden landscape, garden sculpture, landscape lighting and lighting equipment, artificial turf , pavilions, light sheds, waterfalls, imitation landscapes, ground pattern paving, etc.;
â—†Supporting facilities: landscape sound, fish pond, bathing, swimming pool and related products, swing, irrigation facilities, cans, pots, fences, barbecues, rides, fitness equipment, storage utensils, pet supplies, bird feeders, etc.
Exhibition advantages:
1. Concurrently hold the 4th International Landscape and Good Habitat Expo to share the resources of the audience buyers;
2. Cooperate with "China Outdoor Furniture" and China Outdoor Furniture Network to promote each other and share resources;
3. Four years of honing and accumulation, the International Garden Furniture and Garden Facilities Exhibition has become the business and trade display platform of choice for the industry;
4. The best time for the exhibition: March is the peak period of foreign exchange earning and trade negotiation in the Pearl River Delta. It is the best time for exhibitors to participate in the exhibition. It is also the preparation stage of the China Import and Export Fair (Spring Fair), domestic and foreign merchants. Gather in Guangzhou;
5. A wide range of internationalization: through the organizing committee of foreign organizations, professional buyers, trade groups, study groups, well-known experts and major international companies from Europe, America, East Asia and Southeast Asia will come to participate in the observation and Investment inspection.
other:
Contact information of the exhibition: Guangzhou Hongwei Exhibition Service Co., Ltd. National Free Consultation Phone
International Department: Room 802B, Jiayue Building, No. 38 Zhongshan Road, Guangzhou
Domestic Department: Room 202-203, Meihua Garden, No. 318 Chezi Road, Tianhe District, Guangzhou
telephone / fax
Contact: Zhou Hui Email @qq.com
Mobile phone
Packaging cartons are made from paper products and are used to package various types of articles.Divided into a single pit (3) / double pit (5 layers) / three pits (7 layers), Carton subdivision cartons, color boxes, box and large-size odd-shaped beer boxes and other packaging.
Cartons are low cost, easy to package, suitable for adding fillers, clean and other suitable products for factory packaging, transportationof goods, material finishing and so on.
Corrugated cardboard boxes have a wide range of uses. Corrugated paperboards are used as packaging materials and have low cost, light weight, and certain strength and stiffness. The Corrugated Carton is neat and beautiful in appearance, and can be printed with a variety of product designs and exquisite decorative advertisements. It can be produced using automatic lines with a high degree of mechanization. Waste cardboard can also be recycled. Therefore, in the packaging materials, corrugated board gradually replaced the board; corrugated boxes gradually replaced thewooden box. Corrugated carton packaging also saves valuable packaging materials such as metal and wood. Especially in the current situation in which the world`s wood resources are generally insufficient, it is of special significance.
There are many products packed in corrugated boxes. There are canned foods, soft drinks or wine, food, meat, clothing and textiles, medicines, tobacco products, detergents, meters, hardware, electrical products, rubber products and countless other small commodities. In addition, for fragile products such as glassware, porcelain, enamelware, instruments, and heavier goods such as furniture, washing machines, televisions, refrigerators, bicycles, sewing machine heads and sewing machine panels, motorcycles, extra large seas Cotton mattresses, etc. can use corrugated boxes as packaging and shipping containers. In recent years, corrugated cartons have also been used for dry loading of difficult-to-transport goods such as fragile fresh eggs, live fish with water, flowers, fresh vegetables, fruits and fresh fish. This shows that corrugated cartons are used as packaging and loading materials, and their use is very broad.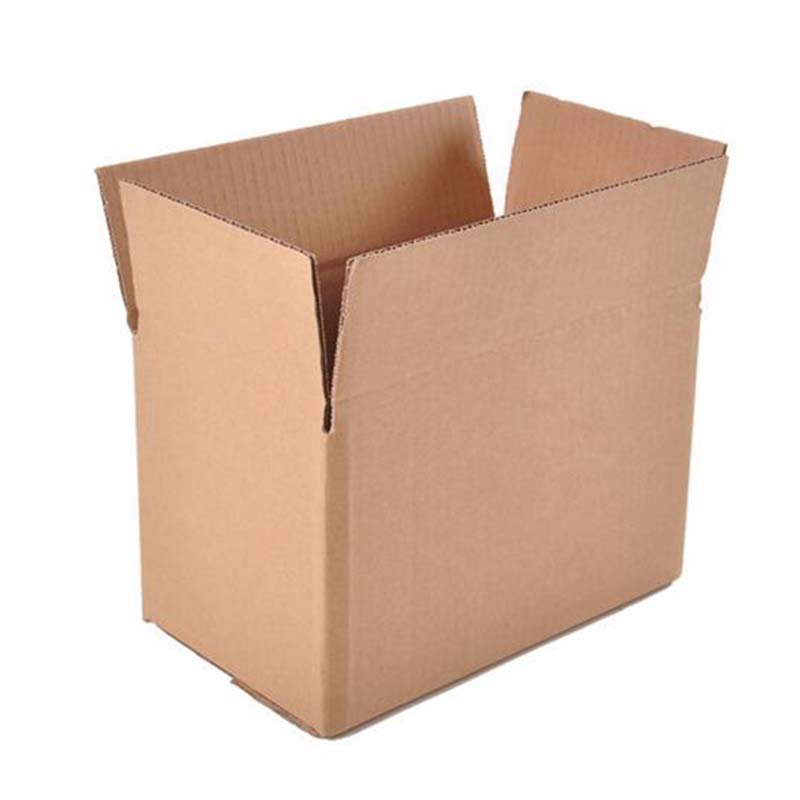 Carton
Carton Box,Package Carton,Foldable Carton,Corrugated Carton
Shenzhen Yanhua Packing Products Co., Ltd. , https://www.yhpackagingbox.com